Out of stock
VOLT® Tri-Hub Top Dog Brass Spotlight (Bronze) - CLEARANCE
Tri-Hub Top Dog with Integrated Hub base. Heavy duty construction with dynamic adjustability; ideal for any uplighting application.
VOLT® Innovation - Integrated Hub System
Built-In Clamp-Style Connectors for Fast, Easy, and Mess-Free Installation
Solid Brass Fixture and Hub Base
Adjustable Glare Guard
UL & cUL Listed
Patent Pending

*Pictured with our stake mounting base (free option). Surface and tree mounting bases are also available.
Out of stock
SKU
VAL-2100-0-BBZ-BUNDLE
Regular Price $64.97 As low as $29.97
VOLT® Tri-Hub Top Dog Spotlight Brass
The VOLT® Top Dog Cast Brass Spotlight has long been one of our most popular fixtures. This version of the Top Dog now features our Integrated Hub System base. This base will revolutionize the way that you install landscape lighting! It features clamp-style connectors for fast, easy, mess-free installation. This base allows your fixture to become a hub which allows you to connect up to ten Tri-Hub fixtures in a single run. This means that you can place your fixtures where you want them within your landscape; then, buy the amount of cable you need to connect between each fixture using the daisy chain method. No more wasted lead wire. No more messy, unnecessary connections. And, with its robust levers and gas-tight design, this hub is sure to last a lifetime.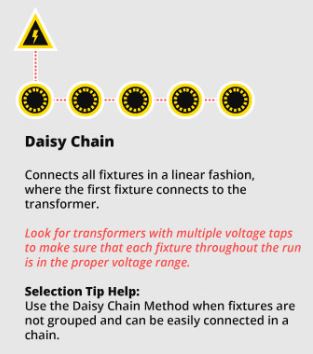 This Top Dog version still features a fully adjustable glare guard and knuckle which enables you to prevent light from entering unwanted areas like windows of structures or high traffic areas like walkways or roadways. The Top Dog fixture is also shielded and has a silicone plug at the base of the fixture where the lead wires exit, helping to prevent pests and humidity entering the fixture.
Features & Benefits:
Includes our revolutionary, patent pending Integrated Hub System base.
Integrated Hub base features clamp-style connectors for fast, easy, mess-free installation.
Robust, gas-tight connections.
Since connections are made above-ground, you can easily access to add new fixtures or maintain & troubleshoot your system.
Solid cast brass construction.
Pre-aged antique brass finish. No coating to wear off or peel - just the natural brass that becomes more beautiful as it ages.
Solid brass or stainless steel components that will not corrode or rust over time.
The lens is convex so water does not puddle on the lens which reduces hard water build-up and water intrusion.
Beryllium copper socket - more corrosion resistant than copper.
Socket and machine threaded body are pre-greased for smooth operation and moisture protection.
Silicone plugs prevent ground moisture and insects from entering fixture through the stem and base.
Safe low voltage, 12 volt AC.
Requires a VOLT® Low Voltage Transformer (Sold Separately, click HERE to view).
UL & cUL Listed.
Patent pending.
*NO WARRANTY: This product is not backed by our standard VOLT® warranty as it is a limited time only, discontinued clearance item.
Important to Note:
We recommend keeping your lead wire runs under 100 feet in length.
Do not exceed 25' of lead wire with 18 gauge cable.
More Information
Specifications

Materials

Cast brass

Antique bronze

Convex glass

Stake mounting base (free option), surface and tree mounting bases sold separately

Entire Fixture: 8.80" x 2.40" Shroud: 4" x 2.40" Body: 5.60" x 2.40" Stake: 10" x 3"

Photometrics

LED or halogen MR-16 (sold separately)

See specs for MR-16 lamps

See specs for MR-16 lamps

See specs for MR-16 lamps

See specs for MR-16 lamps

See specs for MR-16 lamps

Certifications

UL & cUL Listed

Pending

NO WARRANTY (CLEARANCE ITEM)

Electrical

See specs for MR-16 lamps

See specs for MR-16 lamps

See specs for MR-16 lamps

VOLT® Low Voltage Transformer (sold separately)