Explore Professional Quality Landscape Lighting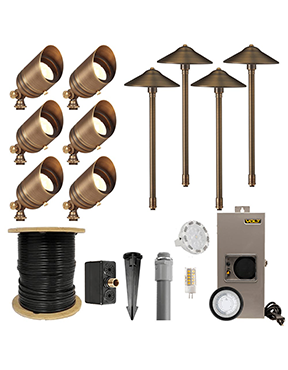 These specially-priced kits are the easy way to add a low voltage landscape lighting system to your home.
Pathway lights add safety, security and beauty to walkways, driveways, gardens and patios.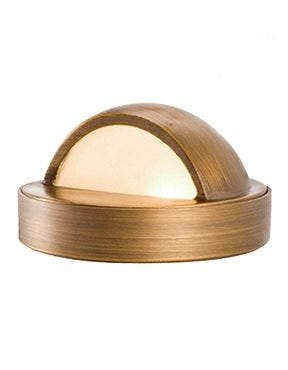 Deck lights project light downward and are typically mounted on posts, railings, patios and docks.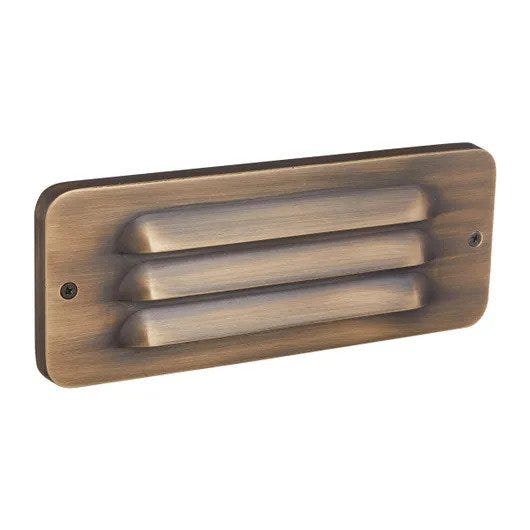 Step lights are recessed fixtures for illuminating ramps, walkways and areas next to walls or around outdoor kitchens.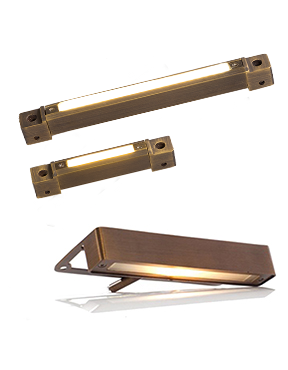 Place hardscape lighting in retaining walls or under railings, benches or outdoor kitchen counters.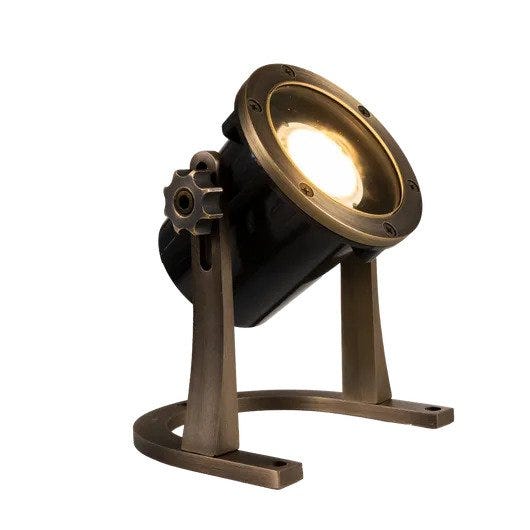 Our fully submersible, waterproof underwater lights are ideal for fountains, ponds and other water features.
Line voltage (120V) is used in commercial, security and municipal applications, as well as around larger homes.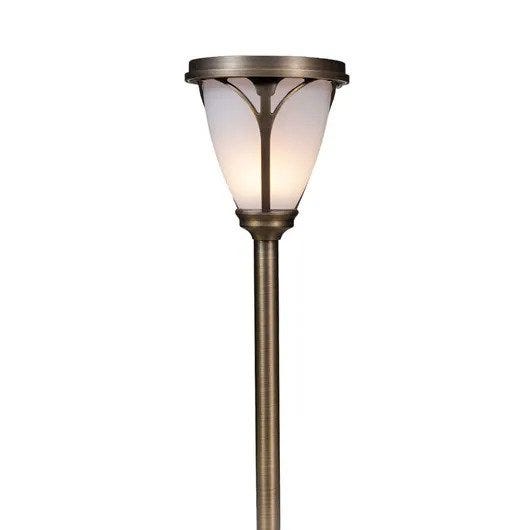 The best solar lights on the market, featuring premium-grade components and industry-leading warranties.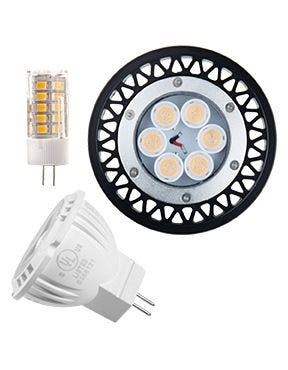 Backed by our lifetime warranty, our energy-efficient LED outdoor light bulbs are ETL and UL listed.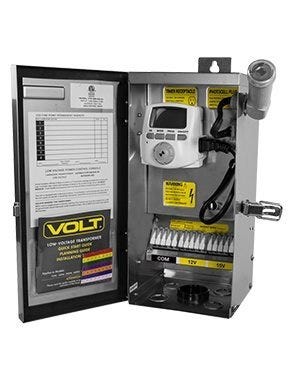 With stainless steel cabinets, toroidal cores and lifetime warranties, these are the best low voltage transformers on the market.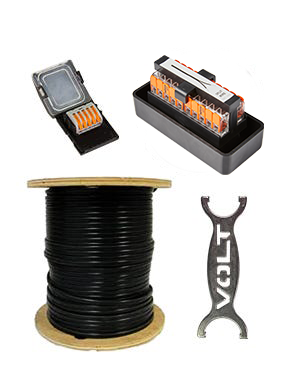 Direct burial cable, tools, timers, photocells, wire connectors, hubs, glare guards, ground stakes and more.
Reasons to Buy From VOLT®
Benefits of
High Performance Outdoor Lighting
Improve Security
Deter intruders with high quality outdoor lights throughout your property.
Ensure Safety
Prevent trips and falls by improving pathway, garden, yard, deck and dock visibility.
Create a Masterpiece
Greet guests with a beautifully illuminated outdoor landscape that welcomes and delights.
Lifestyle & Utility
Use LED outdoor lights to continue enjoying your backyard oasis after the sun goes down.
Be Green with LED
Save up to 85% in energy costs with environmentally friendly LED lighting.
Benefits of
High Performance Outdoor Lighting
We're Here to Help
Landscape Lighting World® - Specialty outdoor lighting retail services offered by VOLT® with all the great products and service you've come to expect. Contact our VOLT® Certified Lighting Experts for specialized information and assistance for your lighting projects.
Certified Lighting Experts
Service Line: 813-978-3700
Mon - Fri 8 AM - 8 PM EST
Sat - Sun 10 AM - 6 PM EST
Are You a Pro?
Learn how to apply for a company account or wholesale pricing.